Vlijmscherpe teksten laten schrijven voor €75
Professionele teksten van c.a 500 woorden. Kies bijvoorbeeld voor een blog, webvertorial, persbericht of laat een webpagina herschrijven. Wij nemen binnen 24 uur contact met je op. Jij geeft aan wat het onderwerp of doel moet zijn. Wij leveren de tekst binnen 72 uur aan. Niet tevreden met de inhoud? Je hebt altijd recht op 1 revisie. 
Tijdelijk koop je bij Zichtbaar24 een SEO tekst vanaf €75. 
Claim hier je tijdelijke aanbieding! Dit doe je door je naam, mail en telefoonnummer achter te laten. Deze gegevens hebben wij nodig om contact met je op te nemen. LET OP! Deze actie is tijdelijk en loopt tot 01-06-2023. Meerdere teksten bestellen kan ook, dit kan je aangeven in het gesprek.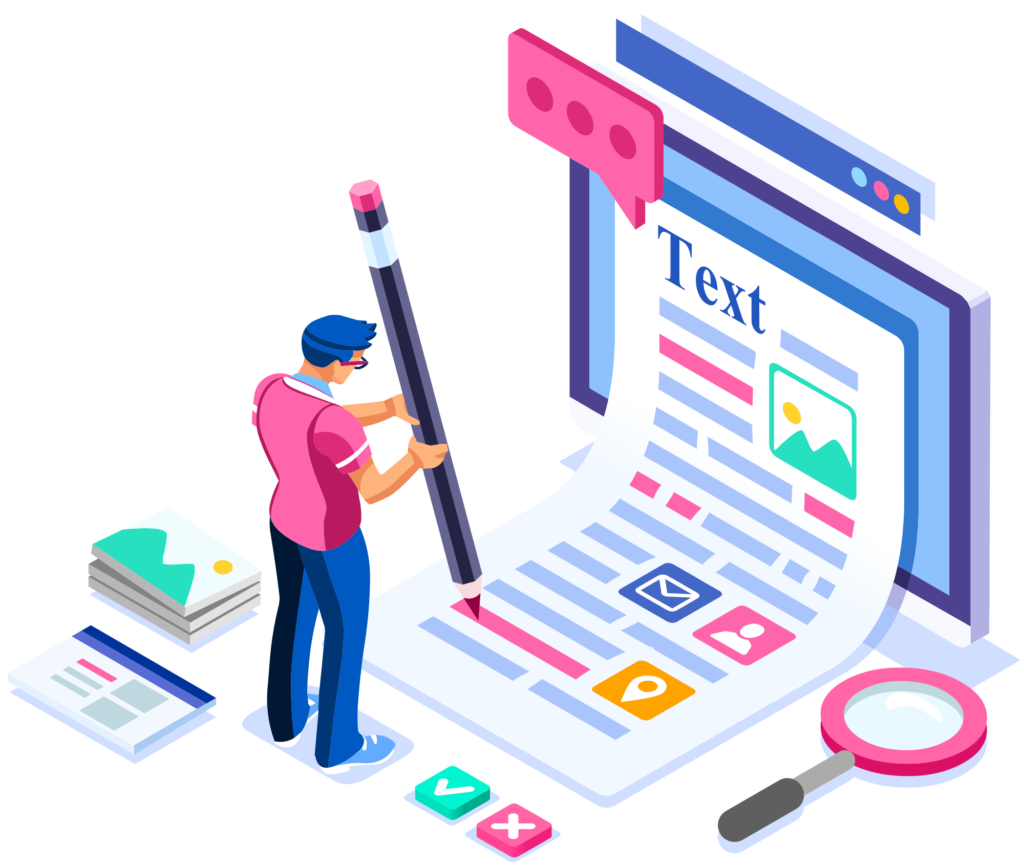 Websiteteksten laten schrijven
Gebruik het aanmeldformulier om deze tijdelijke aanbieding te claimen. Wij leveren webteksten op maat binnen 72 uur. Wanneer je het aanvraagformulier hebt verstuurd, nemen wij zo snel mogelijk contact met je op. 
Maak jouw teksten vlijmscherp! Vul het formulier in om te starten.
*Let op! Tijdelijke aanbieding tot 1-06-2023